RAMYA BOAT YARD
Float with waves and fly in style.
Choose Your Boat
Our Toughest boats for the Roughest Ocean
About Us
Your Premier Boat and Fiberglass Products Manufacturer
At Ramya Boat Yard, we take pride in our rich history of delivering exceptional boats and fiberglass products tailored to the specific needs of our clients. Founded in 2000, our journey has been one of relentless dedication to quality, innovation, and customer satisfaction.
Continue Reading
Fishing Boat
Exclusively made for the Fishing Enthusiasts
At Ramya Boat Yard, we understand the needs of fishing enthusiasts. Our fishing boats incorporate advanced technologies and innovative features to ensure comfort, stability, and efficient performance on the water. With ample storage, ergonomic seating, and top-of-the-line equipment, our fishing boats cater to casual and professional anglers. Discover how our fishing boats can elevate your angling experience.
Continue Reading
Passenger Boat
Made for Safety, comfort, and enjoyment
Safety, comfort, and enjoyment are the cornerstones of our passenger boats. Our diverse range includes various sizes and capacities, making them suitable for leisure trips or transportation services. Each passenger boat is designed to provide a pleasant and secure experience, ensuring smooth sailing and unforgettable memories. Explore our passenger boat offerings and find the perfect fit for your needs
Continue Reading
Speed Boat
For unmatched performance and excitement
Our speed boats deliver unmatched performance and excitement for thrill-seekers and water sports enthusiasts. Constructed with state-of-the-art materials and cutting-edge technologies, our speed boats offer adrenaline-fueled experiences on the water. Experience the exhilaration of high-speed adventures with a Ramya Boat Yard speed boat.
Continue Reading
Our Products
Built For The Sea And Beyond.
Products
Made with GlassFibre
Our expertise in glass fibre technology enables us to create high-quality, durable products for various applications. These include:
Gallery
Discover our Latest Photos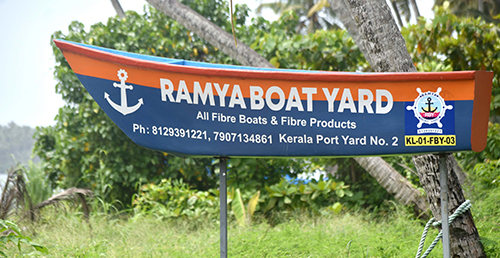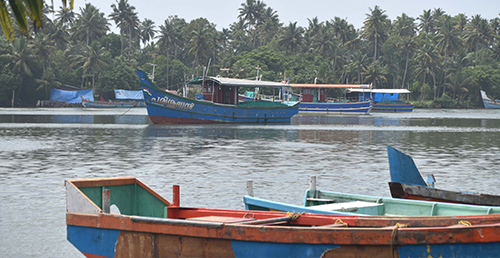 Our Branches and Sister Concerns